Nicole L. Terpstra, Attorney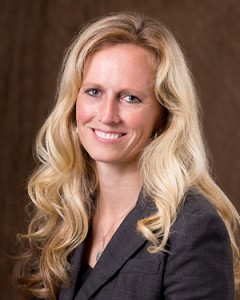 Nicole Terpstra graduated from the University of Minnesota Law School in 1999, Summa Cum Laude, Order of the Coif. Nicole began her legal practice at a large law firm in Minneapolis, Minnesota, prior to relocating to Lynden, Washington.  After moving to Lynden, Nicole served as general counsel to a local real estate development company, she then founded her own real estate development company with other local partners and later worked with another local attorney in private practice.  In the fall of 2008 Nicole decided to open her own law practice at 709 Grover Street in Lynden.  Nicole currently advises individual and corporate clients with regards to various real estate issues, business formations, general corporate matters, contracts, negotiations, and estate planning.
Nicole's most used words of advice to her clients are that an experienced attorney can protect a client's interests in the immediate transaction and avoid legal problems going forward by carefully structuring the contract or agreement at the beginning.
Many of the legal issues and conflicts that arise between parties could have been avoided if the parties expectations were clearly and thoroughly discussed up front and put in writing so as to avoid problems later down the road.  In the estate planning context, well written and thought out documents can ensure that a client's wishes are honored following their death, can minimize or alleviate estate taxes all together, and accomplish a large array of individual estate planning goals and objectives.  With a variety of contracts and individual estates involving six- and seven-figure amounts, it's prudent to seek an attorney's expertise early on.
Nicole was born and raised in Orange City, Iowa, where she graduated from Northwestern College in 1996, Summa Cum Laude, with a Bachelor's Degree in Business Administration.  Having been raised in a smaller, close knit, agriculturally oriented community, Nicole has a strong appreciation and healthy respect for the people of Whatcom County and the hard work it takes to raise a family, start a business, run a farm, and plan for the generations to come.  Nicole also grew up the child of small business owners and she spent lots of time working at, and learning about,  her family's newspaper and commercial printing business in Iowa.  Nicole is very thankful for the opportunity she has to serve the people of Whatcom County with their legal needs and appreciates the faith and trust that her clients put in her when they seek her legal services.
Nicole is married to Greg Terpstra who is currently a 6th grade teacher at Lynden Christian School.  They have 3 daughters named Peyton, Morgan and Sydney who occupy all of Nicole's non-billable time!
Nicole describes her legal practice as a general transactional practice with an emphasis in:
Real Estate Law
Land Use
Estate Planning
Corporate Law
Contracts
Negotiations
---
Kim McDougall
Kim McDougall is a paralegal with over 18 years of experience in real estate transactions and corporate matters.  Over the course of her career Kim has worked at a large law firm in Whatcom County, and also worked for several years for a local real estate development company with national and international real estate holdings.  Kim joined Nicole on the day Nicole first opened her solo practice in Lynden and has been with Nicole each step of the way.  Kim's experience and professionalism are a real asset to our clients.
---
Pamela Hoekstra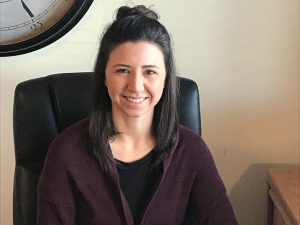 Pamela Hoekstra serves as a legal assistant for Nicole, and has been working at the office since she graduated from Lynden Christian High School in 2010. Pam assists with some of the estate planning/trust matters that come through the office. She spends her time off with her husband and son.
---
Stacie Robinson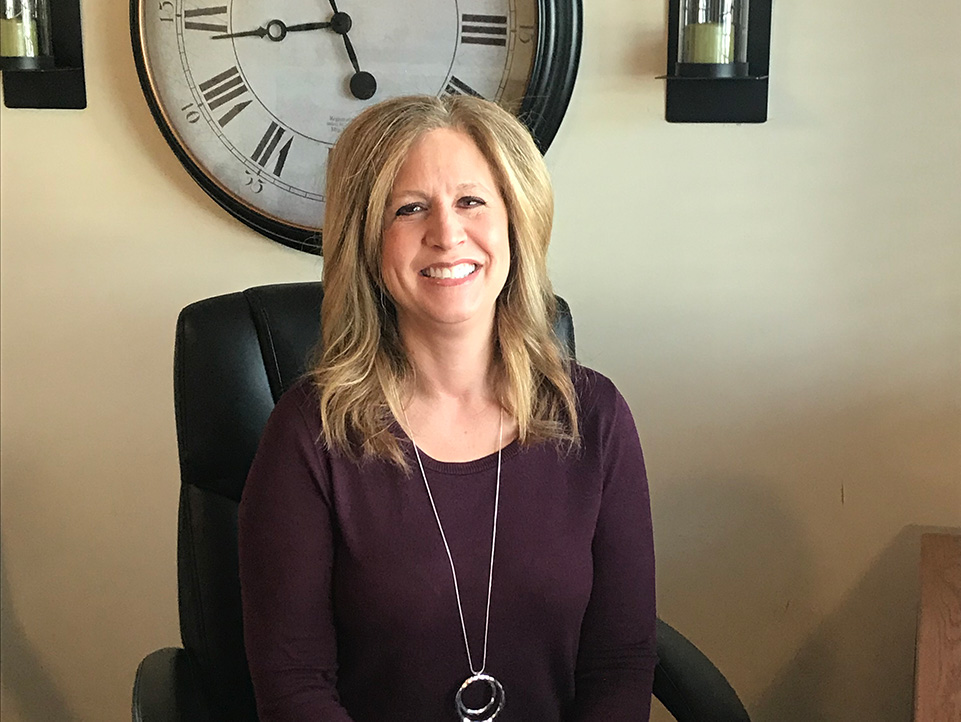 Stacie Robinson serves as Legal Assistant/Receptionist.  Stacie has spent the last twenty-five years raising and homeschooling her four boys.  She has also tutored and worked in Special Academic Services at Lynden Christian Schools.  Stacie likes to spend her free time with her husband, kids, and grandkids as well as riding her horse.